Over the weekend, I got together with a couple of girlfriends for a little wine and dine at a local establishment. My friend Melanie pulled out her latest high tech gadget that promises your wish is its command. Now I have never been a gadget kinda gal. I have a crackberry, on which I only use the email and texting features. I still can't even figure out how to surf the web on my phone, nor do I care. But this IPhone 4S, sure is somethin' special!!!!
Its got this built in computer thingy called Siri who can be your new BFF. The website touts all sorts of features that Siri can do such as: "It understands what you say; it knows what you mean; it helps you do the things you do every day; and it has so much to tell you". Well, lemme tell ya folks, after a couple bottles of wine we decided to put Siri to the test.
Melanie asked Siri for directions, and just like some turban headed New York City cab driver, Siri delivered spot on directions to her choice destination. Our friend Julie asked a routine recipe question and Siri turned all Martha Stewart on us. Pretty cool I must say. But then we decided to have some real fun and see if Siri could hang with the big girls. Our first question was, "Siri, do you like to give blowjobs"? Answer, "Siri does not like to talk about myself". What kind of BFF is that who only likes to give information, but not willing to share any about itself???? Talk about a selfish bitch!!!!!!
Next question, "How do you perform cunnilingus"? Answer, "Siri does not know that word but will try to locate it for you Melanie". HHHHMMMMM, I suppose Siri needs to go back and take basic sex ed 'cause that is somethin' I would DEFINITELY want my fancy schmancy pocket gadget to know fo' sho!!!! Seriously, the thing talks to you, plays music, and even vibrates, but can't perform oral sex and give a gal her happy ending?????? What a damn tease!!!! Geez, my $29.99 old fashioned gizmo that I keep in my bedside table might not have all the bells and whistles of this swanky phone but at least it gets the job done.
Last question, "What is your favorite sexual position"? Answer, "Siri does not understand the question". No matter how many times we asked this question, we got the same response. I have a sneaky suspicion that Siri was just trying to avoid the question because it was too embarrassed to talk about sex. Now I don't know about you folks, but anybody who can't talk about sex, just ain't no friend of mine!!!! So bottom line is Siri sure knows lots of cool stuff, but when it comes time to get down and dirty, Siri is a damn prude!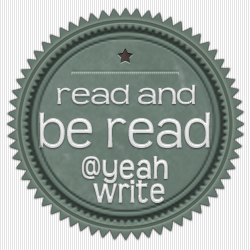 Image: Here