So Saturday night a few of my girlfriends gathered at my friend Melissa's house to celebrate Cinco de Mayo. She is an amazing cook, so the food was delicious, and the margaritas and sangria were free flowing. My glass was never empty and my belly was satisfyingly full. And of course the laughter was plentiful.
Then there comes that point in the evening where you have held your bladder long enough and it's just time to go potty. But you know once you break that seal, you are gonna have to go tinkle about every 15 minutes. Well lemme tell ya folks, am I ever glad I broke the seal, 'cause Melissa had somethin' mighty fine in that bathroom of hers and I fell in love right there on the spot!!!!!!
It was a Toto washlet that was installed on top of her toilet. OH MY GAWD, the lid magically raised up as I approached, I sat down on the heated seat, tinkled, and then I had my choice of several washing options. I could choose from a steady stream or pulsating stream of water, followed by a dryer on my little Susie Q. Since I'm a firm believer that slow and steady wins the race, I pressed that glorious button and felt warm water start to cleanse my vajayjay. Not one to leave any of my lady bits dirty, I decided to move my bottom around the seat a little for some extra added pleasure with that steady stream of water. WHEW, if anyone was standing outside the bathroom door, I'm sure they heard some moans and groans coming from the other side. OOOOOOHHHHHH, and then the dryer just set my world on fire!!!! After I was completely sexually satisfied and had a smile on my face from ear to ear, that amazing TOTOLICIOUS toilet thanked me by automatically flushing itself. I'm talkin' a totally hands free experience here folks. Where else can you have an orgasm by yourself totally hands free, and the mess be completely cleaned up and dried???? This washlet is fucking incredible I'm tellin' ya.
DAMN, I just couldn't wait to have to pee again. A multiple orgasmic experience is quite rare indeed. Believe me, I wasn't the only one taking advantage of this unique opportunity. Melissa's bathroom became quite popular on Saturday night and with damn good reason!!!! I'm already planning on several drop by's this week using the old excuse, "I was in the neighborhood and was wondering if I could use your bathroom".
Now, I just need to convince cheapo Uncle Jeffy that this product is well worth the expensive price tag. After all, for guys the seat does raise by itself, and I figure once he gets his ass washed and dried one time he will never look back. Perhaps sneaking a little Exlax in his brownies is in order before taking a trip out to Melissa's house so he will be forced to test drive the Totolicious toilet.
One thing is fo' sho folks. Before Saturday night, whenever I heard the word "Toto", I would naturally think of The Wizard of Oz. But, I can tell you now without a shadow of a doubt, that after using this Toto toilet I sure as hell wasn't in Kansas anymore. Rather, my old wrinkly ass went straight over the rainbow to the promised land baby!!!!!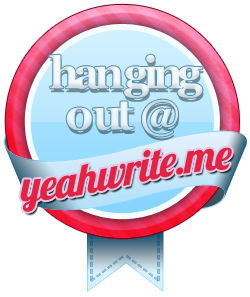 Images: EBay and Google Images